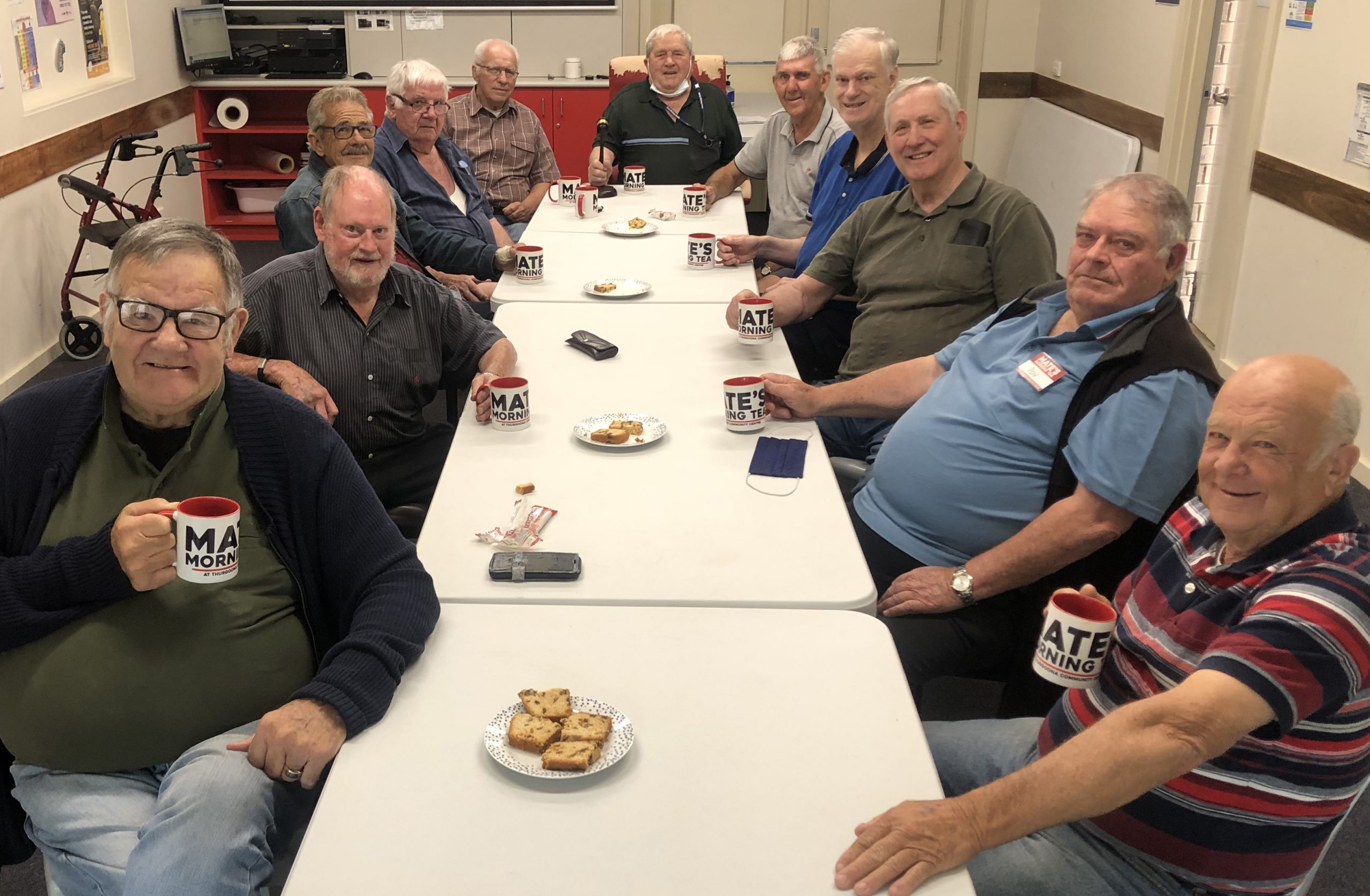 Peter (Parra) Montgomery
Life was full
Four years ago, my family and I relocated to Thurgoona after living the previous fifty-one years in Hay.
I was a Public Servant with the Lands Department in Hay, transferring to the town with a promotion from Sydney in June 1966.
I stayed as an employee until February 1985, when my wife and I went into partnership with friends and purchased the freehold of a hotel in Hay.
Two years later we built a twelve-unit motel on an adjoining block, and we operated the two businesses concurrently.
We sold the motel in 1997 separately and continued to operate the hotel, with our partners.
The hotel was sold in September 2005, and our successful business partnership – a partnership that had lasted over twenty years – came to an end.
Sports Editor
After we sold the Motel, I purchased a third share in the local newspaper -The Hay Riverine Grazier – on July 1, 1999 – and occupied the position of Sports Editor, with coverage of all sport, but particularly the Rugby codes, cricket, and a weekly opinion column.
My 'outside' interests included family, sports administration, community activities, horse racing, and the NRL competition.
Mates are important
One of my enjoyments living in Hay was to attend HAY MEN'S SHED. Meetings were held on Wednesday mornings at the Hay Railway Station, with a regular attendance of over twenty blokes.
The gatherings were an opportunity for 'blokes' to get 'out' and catch up with people and share stories and memories and have a 'cuppa and a biscuit' with mates.
'Men's Shed' work was carried out by those interested, but most of those attending were interested in the mateship and laughter the gatherings provided.
The group had regular barbecues, had meals at local pubs, as well as an end-of-year Christmas Party.
It was one of those groups I was sure I would miss when I moved.
Mates in Thurgoona
Imagine my delight when after arriving in Thurgoona, reading through the Thurgoona Grapevine, I noticed an article about the Mates Morning Tea Group meeting at the Thurgoona Community Centre on Friday mornings for a couple of hours.
My wife suggested to me that I should go along and have a look.
So, within seven days of settling into our 'new place' at Thurgoona, I went along.
I was made very welcome to the group by the 'founder' Don Clayton and was pleased to be able to 'get to know' at least twenty other blokes – straight away.
Mateship guaranteed
Coming into the Mates Morning Tea group at Thurgoona proved to me that there are good blokes everywhere who enjoy a yak and a laugh – and are 'there' for us if we need them.
Don Clayton – the Chief Cook and Bottlewasher – moved into a new business venture out of town, but still gets to attend a meeting once a month
Following Don's move, John Lacovich was elected to take over the 'organiser' role. John has stepped up to the role without missing a beat.
As head 'prefect' John is well suited.
John gets great support from his 'little helpers' Wally Kolasa and Lenny Anderson, who are at his side to 'set up the furniture' and serve the cuppas.
They have especially been great during the COVID-19 period.
Who's the Judge?
The "Wise Man" of the organisation – the group's senior citizen – Digger McClelland is an inspiration to the group with his enthusiasm. He has the respect of all who attend. Digger controls the meetings, calling it to order when it gets a bit rowdy – he has control of the gavel – and the power of the Judge. He sits at the top of the Table in his big Red Papal Chair, and when he bangs the gavel down, people take notice.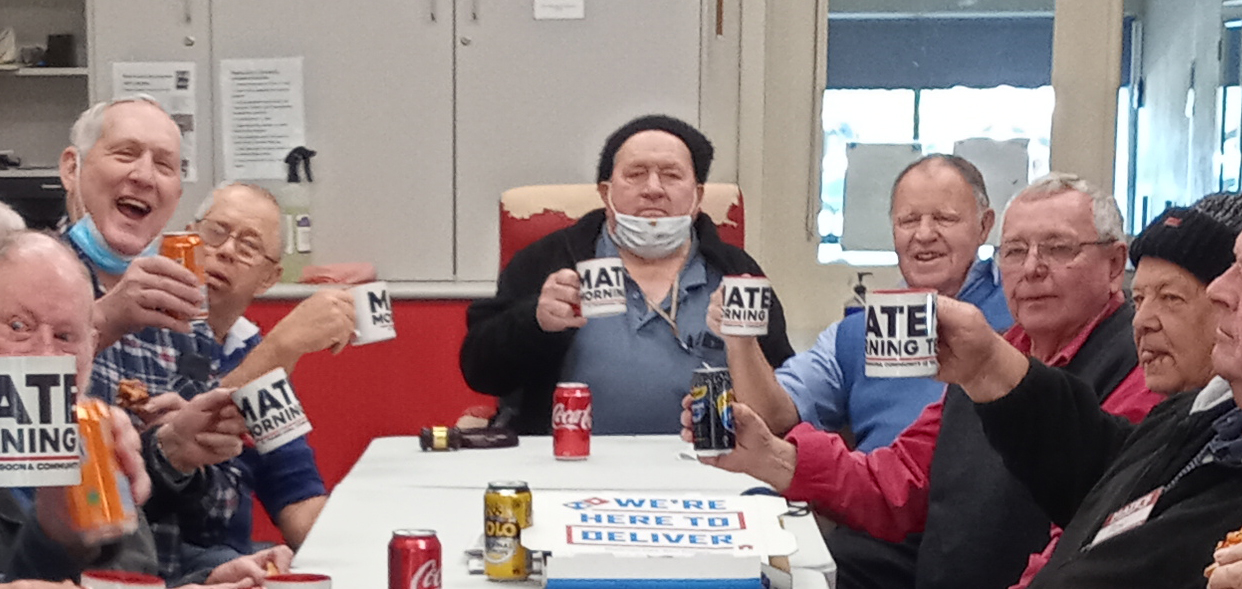 Who are the clowns?
Wayne Klose and Bob (Little Miss) Moffat are the class clowns – you hafta be wary of what they get up to.
Who's the cook?
George Richter dazzles the group with his baking ability – and his freshly cooked scones – are a great treat for Morning Tea.
Back to 'normal'
The group quickly started to 'regather' after each of the shutdowns during the COVID 19 pandemic.
Social distancing, plus other 'health' requirements have been put in place as well as restrictions on numbers. We are looking forward to restrictions lifting soon so that MatesMT can get back into full swing at the Thurgoona Community Centre to support this very important function.
"Our lives begin to end the day we become silent about things that matter" …Martin Luther King.
Check out the details of the group on our website.