Sherylyne Moran
Along with hundreds of organisations across Australia, TCC was part of supporting thousands of people who want to get online confidently and safely during the Get Online Week that is held every year in October. The aim is to help Australians improve their digital skills and close the digital divide and is an initiative of Good Things Foundation.
The theme of Get Online Week this year was 'Get online. Get connected.' Getting online confidently, safely, and affordably has never been more important. The pandemic has shown it is now essential for everyone to be able to connect with friends and family, access essential services, learn and work from home and keep up with the latest news. There are further learning opportunities for seniors at the website Be Connected
This year, TCC hosted a Learn to use Zoom training afternoon, utilising the expertise of Joanne Pilon of Expand Careers and Heather Cahill of Young at Heart Fitness. They were assisted by helpful volunteers and the event was very popular, enjoying a beautiful afternoon tea prepared by the local CWA ladies.
"We hosted a Get Online Week event to show our community that everyone can learn how to connect with others online," said event organiser Joanne Pilon, "It was great to see how enthusiastic people were to learn new things".
Our own Young at Heart Fitness program at TCC has greatly benefitted from Zoom. When Covid restrictions first came in last year, Heather quickly adapted and connected with her classes via Zoom. It was a very troubling time, but many from her class were determined to keep up their fitness levels and connections. They soon learned the art of Zoom, and became even more fitter than they had been before.
Even during the recent tremor felt in Albury during the last lockdown, this zoom community were busy exercising together online. The class stopped, shared their experiences, reassured each other with a few comforting laughs, and resumed right back to finish the class.
Journalist Ellen Ebsary reported this great event introduced by our special quake story as "Zooming through Covid Quakes," in the Border Mail on 21 October 2021.
"The computer started rocking on the table and I asked, 'is anyone else having this problem?'." Ms Cahill said. "They took themselves off mute … and all responded 'yes'."
This certainly was a staggering experience to share over Zoom!
You can find more information on our website for Expand Careers Consultants and Young at Heart Fitness
Contact details are below.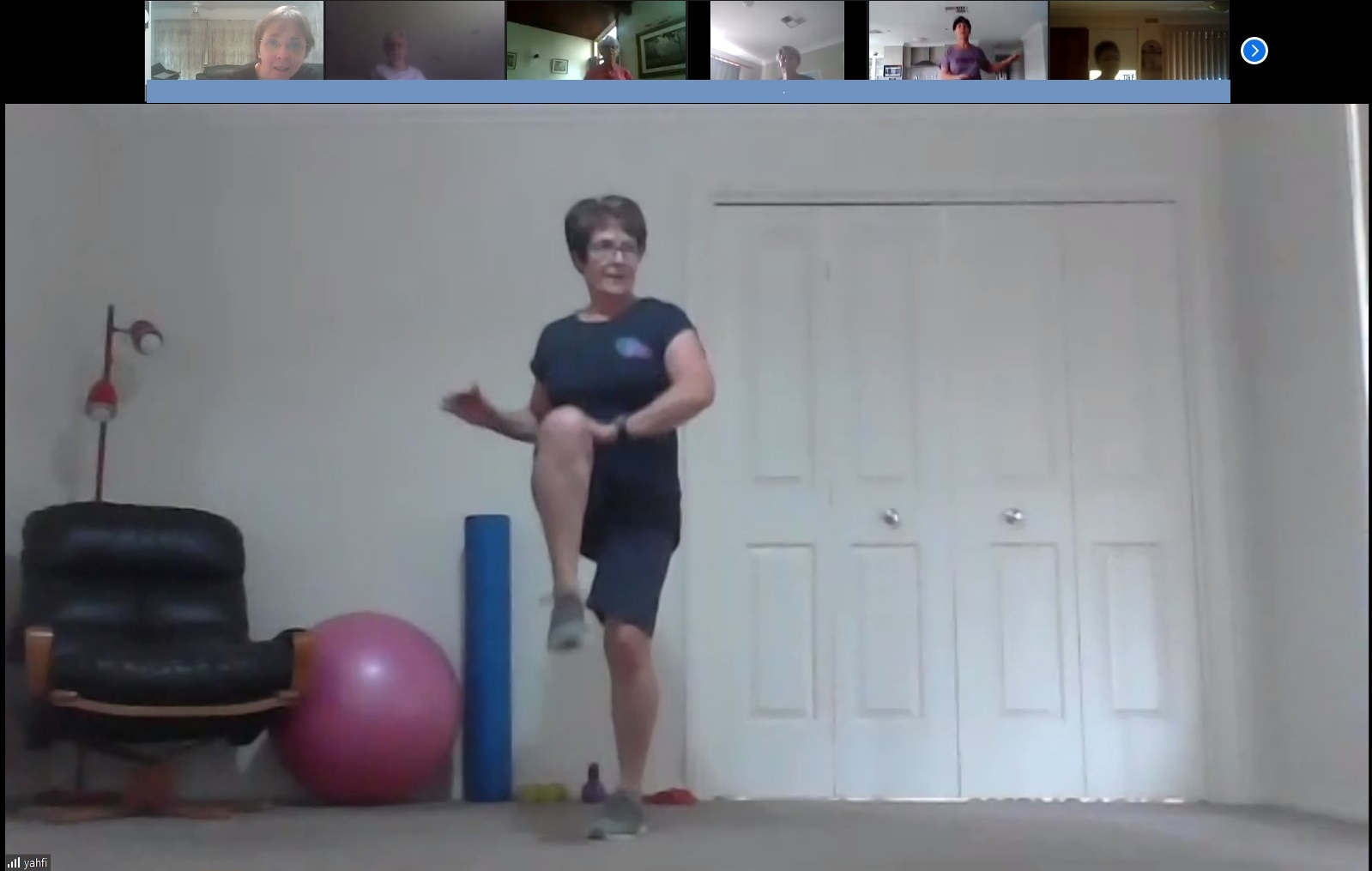 Jo Pilon
Expand Careers
0429 722 401
[email protected]
Heather Cahill
Young at Heart Fitness
0419 312 593)
[email protected]