Sherylyne Moran
Art nurtures the soul
Relaxation and friendly chatter are great ingredients to help the creative flow for the Buds Art group. This group of artists who meet weekly at TCC, are a caring compassionate support to each other. They encourage individual artistic style which reflects their different characters, interests and perspectives.
This group began 25 years ago and was named Buds of May after the founder's favourite TV show! Volunteer leaders Dawn Gibbs and Jennifer Hamilton later shortened the name to Buds to attract a wider variety of members which seemed to work when male artists joined.
TCC Thanks volunteers for esteemed service
Now after 21 years of being the passionate leaders of the group, Dawn and Jennifer are graceously retiring. Their service was celebrated and thanked at the annual TCC Volunteer's Christmas Party along with fellow TCC Volunteer retirees Elisabeth Mathews McLaren and Sylvia Mackenzie.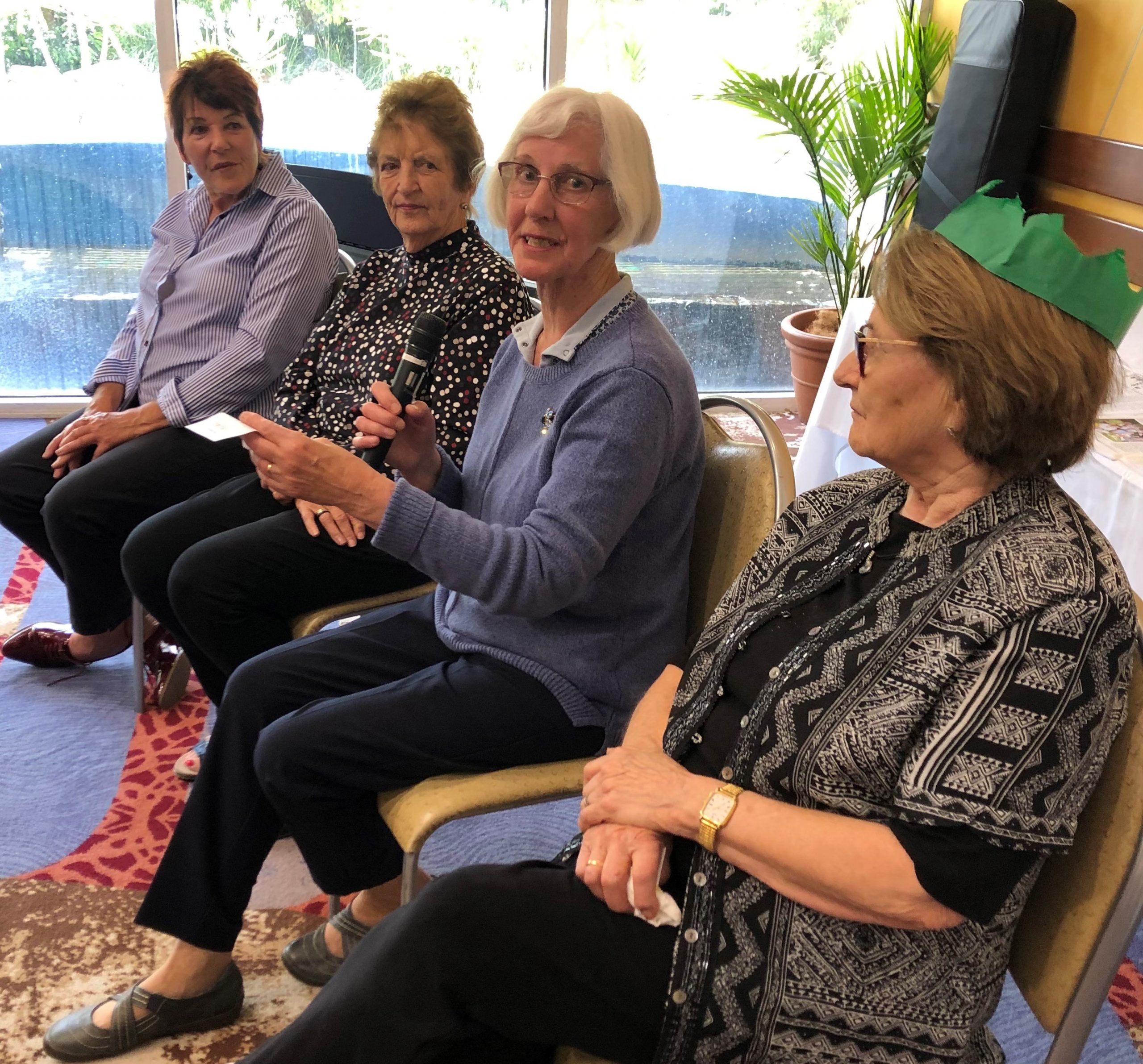 Creative Christmas Wishes
For the Buds each year, Jennifer traditionally would write a merry Christmas poem for the members and below is her retirement fond farewell. The group's new leaders in 2022 are Wady and Colin.
To our dear everlasting blooming Buds – 2021
Jennifer Hamilton
Monday is our special Day – it's the Day we gather here,
Thank you all for coming – this has been our 21st year
Some have come and some have gone,
But this one thing is true-
In trying times, and when we need
We can count on you.
With Christmas round the corner
This year I won't look back
Along the road we've travelled-
For some it was "out of WACK"
It's up and on and off we go –
Check WADY down the track
And Colin's there as well you know
YOU'D better not get SLACK!
For many years we've held the "coins"
Young Dawnie Girl and me-
But now we'll come to paint with you
And now – just see – we're FREE.
My friends I love you one and all
Shall never say "Goodbye"
I may be late – don't close the gate-
Until it's time to fly.
Buds Art meets each Monday at TCC.  For more information go to Buds Art Group Info or ring TCC office on 6043 1588.