Sherylyne Moran
What do you do when you can't give??
This was a dilemma for quite a few people who love to give each year at the Thurgoona Plaza Christmas Gift Tree. A project close to the heart of TCC volunteer Sue Caldwell who started the tradition back in 2010.
This year however, with Covid restrictions and a keenness to keep all involved safe, the tree project was put on hold.
However, there were a few who found it just too hard not to give and so Sue was faced with two dilemmas.
Dilemma 1;
What do you do with people who want to give their money to help others at Christmas?
Answer: Why, find an agency who works with struggling families and work a wonderful deal.
So off Sue went having received generous donations and contacted Kaily of St David's Care. Kaily is one of the financial counsellors at St David's who is very aware that many families are doing it tough. Between the two of them the idea for Christmas hampers was cooked up and so Sue in her enthusiasm brought into play her professional shopping team of four other volunteers.
The joy of giving needs to be shared.
With trolleys ready and an early start at Big W, off the teams went. They managed to spend the allocated $750 to provide 15 hampers for the neediest on St David's Care list.
The buzz that was emanating from the shoppers was worth bottling. They were pumped and had an absolute ball. Then to add to the fun, additional help was supplied with Woolworths at Thurgoona providing a $100 voucher and Big W in Lavington a $200 voucher.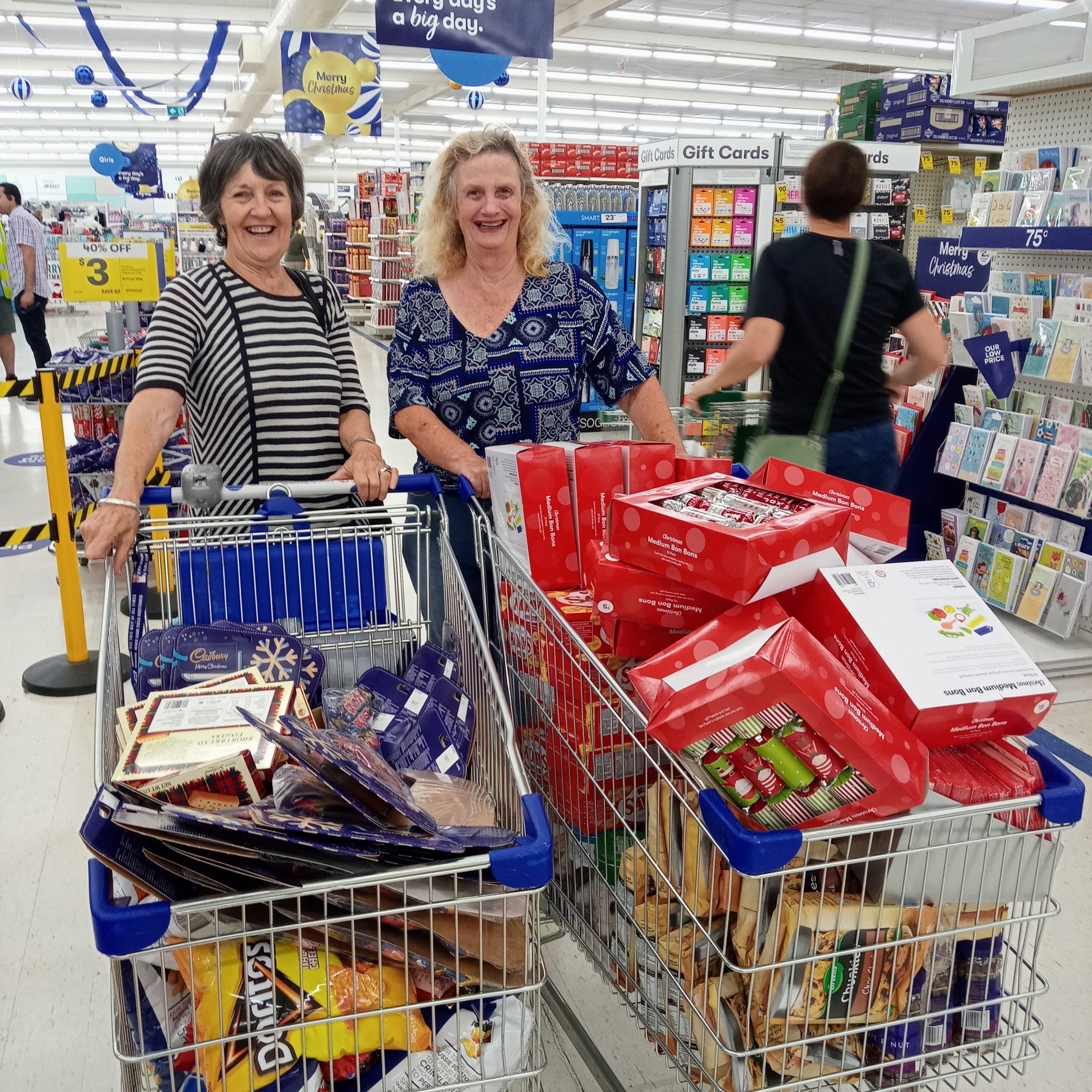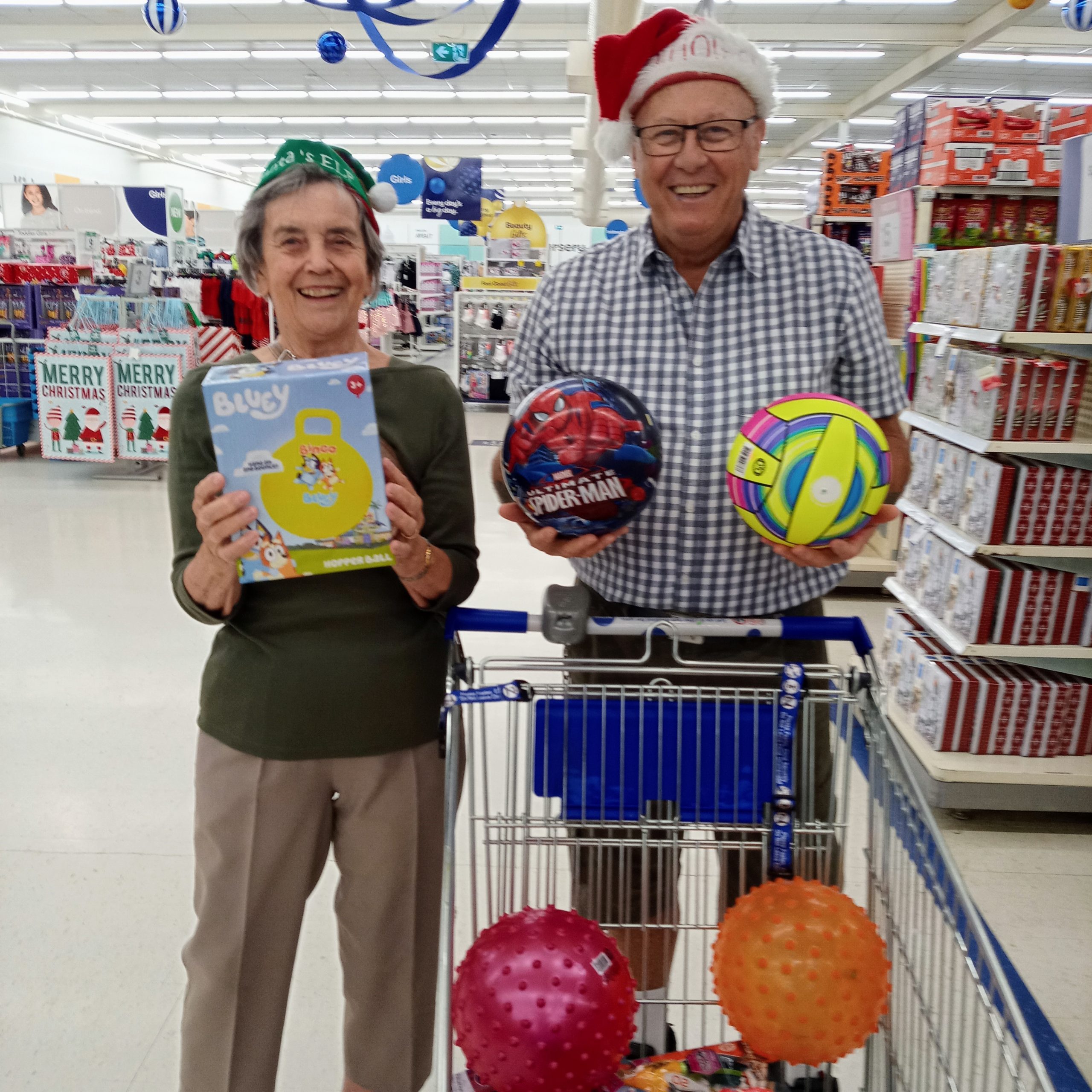 Gift Tree "professional shoppers" having a ball with their purchases at Big W using the funds donated.
Dilemma 2;
What do you do with gifts and no tree?
This occurred because someone had gift plans for the tree but did not know it was on hold. These gift generating plans was though the work that is a yearly joy to Good Start Lavington senior educator Robyn Waters. Each year, Robyn is very keen to have the kids in her care ranging from ages 5 – 12 years, rethink about what Christmas is all about. Whilst many children naturally think about what they will receive as a gift, Robyn wants her kids to think much more about how they can give.
This year's project was to raise money through the making of some really cool stationary sets which were sold for $5 each, raising $100. This was accomplished with the help of 12 kids. With these fabulous funds Robyn purchased some thoughtful gifts, arriving at Thurgoona Plaza to find the tree not there. Off to TCC she came and was able to deliver the parcels which Sue eagerly took to St David's Uniting Care.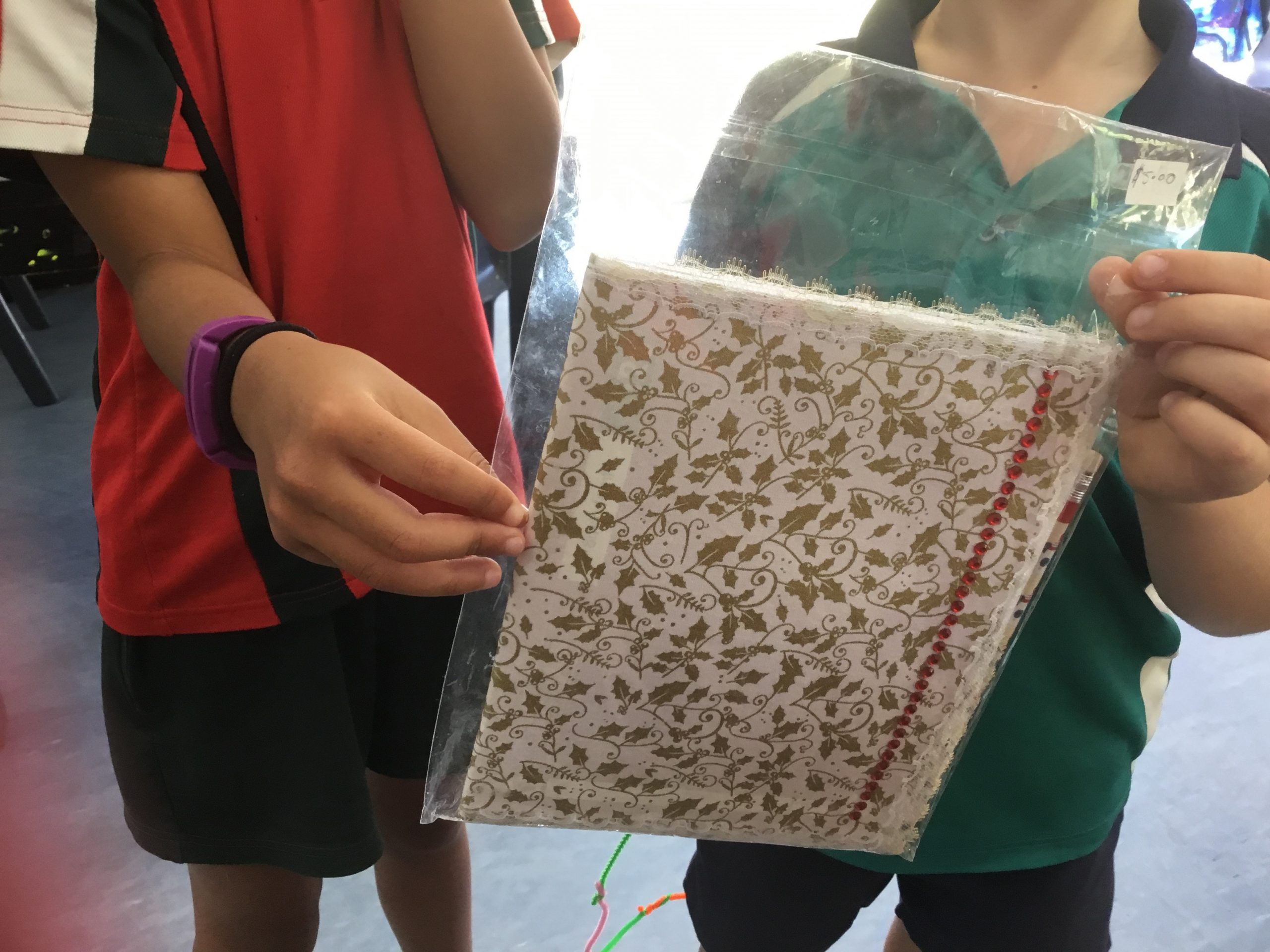 Students of Good Start Lavington proudly show the stationary packs they created. The sale of these raised $100.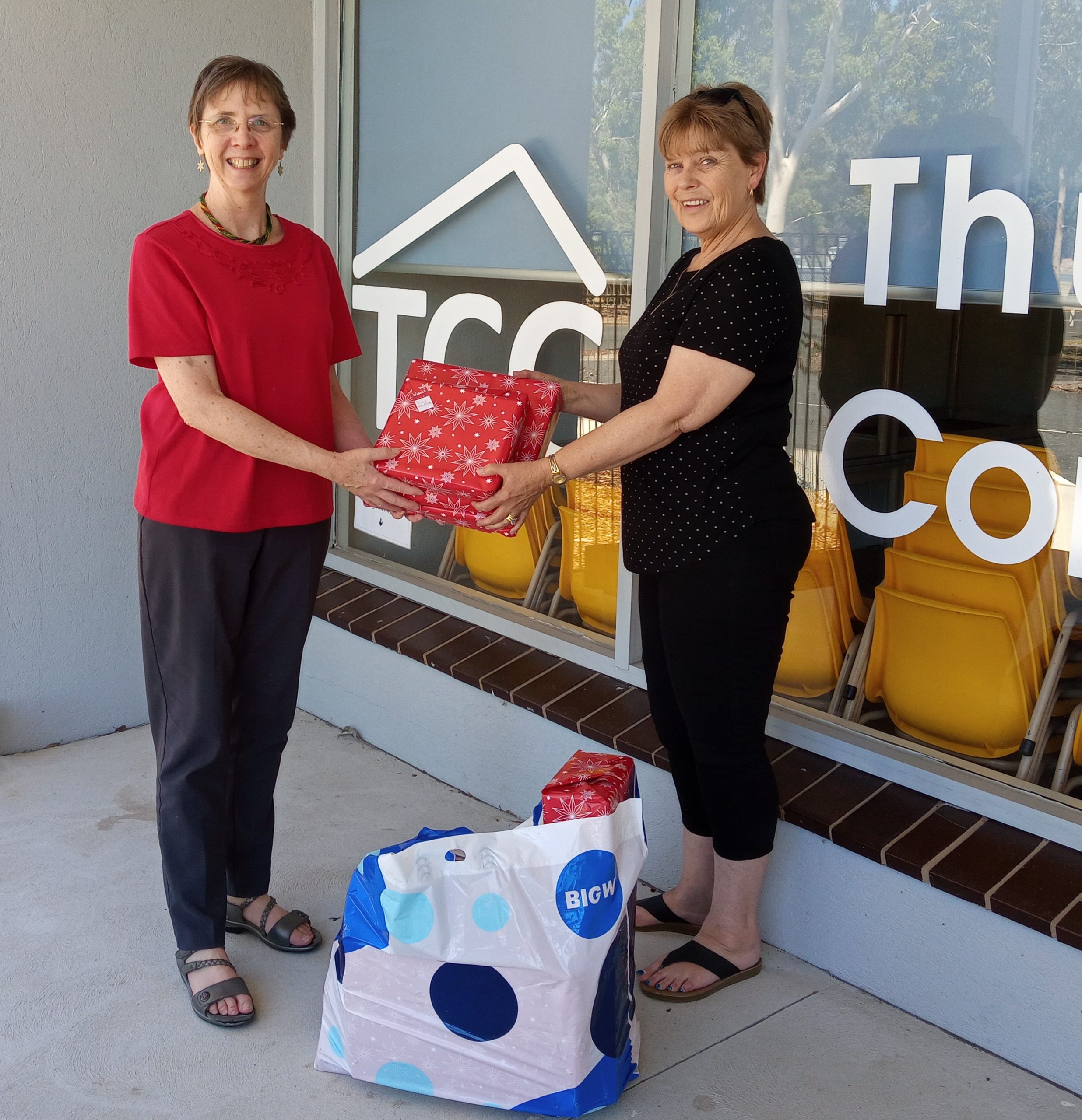 Pictured above, Robyn Waters of Good Start Lavington, presenting the gifts purchased to TCC Coordinator Sherylyne Moran
To Christmas Gift Tree organiser Sue Caldwell, joy in the Christmas season, can be found in the gift to humanity to be able to think of others, be generous and share.
St David's Care Financial Counsellors can be contacted through ringing
02 6021 7099
St David's Care 593 Olive Street, Albury (corner Olive and Wilson Streets)
Offers free and confidential
· Financial Counselling
· Gambling Counselling
Financial Counselling
St David's Care Financial Counsellors assist people experiencing hardship or difficulties. Appoinments are confidential and non-judgemental.
People are shown how to relieve stress and resolve financial issues and gain an understanding on how to maintain ongoing change.